BBC
Stephen Fry delivers Oscar Wilde lecture at Reading Town Hall
From the section
Berkshire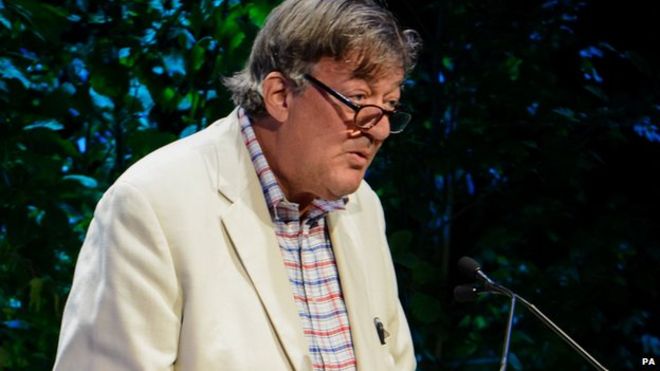 Stephen Fry is honorary patron of the Oscar Wilde Society
Stephen Fry has delivered a lecture in honour of Oscar Wilde at Reading Town Hall.
The actor and TV presenter gave the inaugural lecture at the venue organised by the University of Reading.
Oscar Wilde was incarcerated in Reading Gaol in the 1890s, which inspired his epic poem The Ballad of Reading Gaol.
Fry is honorary patron of the Oscar Wilde Society and played the title role in the 1997 biopic about the poet and playwright.
Vice-chancellor Sir David Bell said: "The closure of Reading Prison in December 2013 was a reminder of its iconic role in the town's history.
"Oscar Wilde and his relationship with the prison therefore seemed a fitting topic to have as our inaugural Town Hall lecture."
Oscar Wilde
was sentenced to two years of hard labour in prison for gross indecency after his affair with Alfred Douglas was exposed in 1895.
The Ballad of Reading Gaol was inspired by his experiences and reflected the brutality of the Victorian prison system.
Following his release from prison in 1897, Wilde campaigned against the imprisonment of children and those with mental illnesses.